Main Content Starts Here, tab to start navigating
Hart's store
OPEN THURSDAY-SUNDAY
11AM-6PM
We're a neighborhood restaurant running a store during these times.
We turn our signature style of cooking into prepared food, so you can eat like you're at Hart's-- at home.
We also have bottles from our wine list at discounted prices and spirits and craft beers.
When you get here there will be fresh, seasonal produce from the farms we work with and the day's sandwich special.
We hope to see you soon.
Thank you all!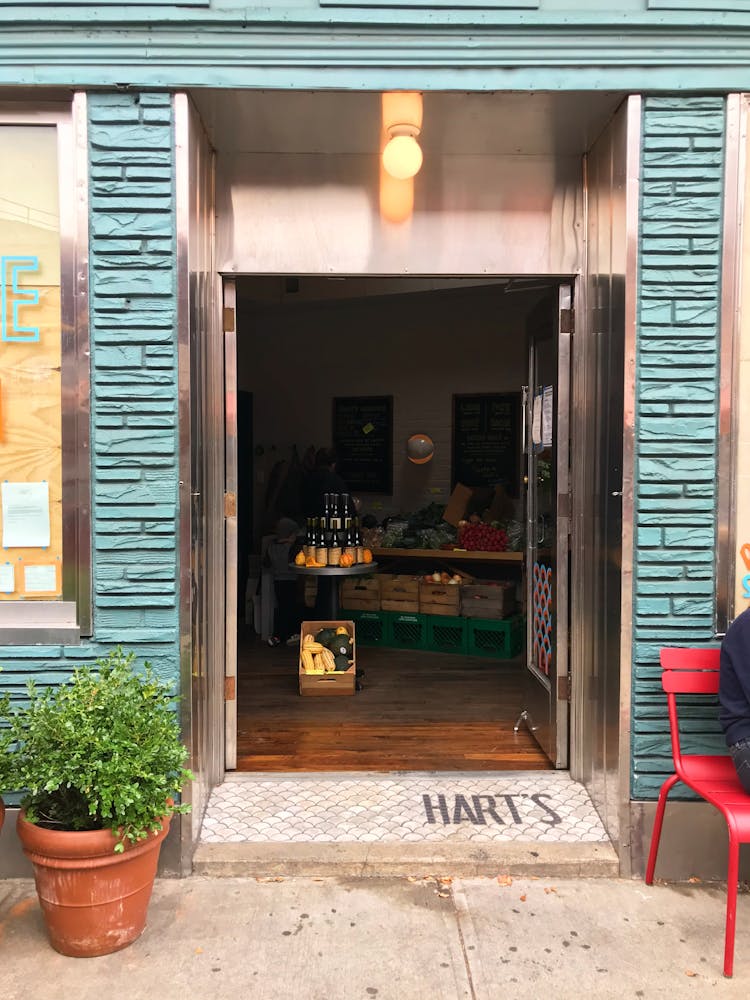 Recipes
You're Making Hart's Roast Chicken
This bird is fully seasoned and should be cooked the day of pick up or the day after. It's technically good to hold in your fridge for the next four or so days, but it will start to over cure from the marinade.
These are heritage breed birds, so some will have darker leg meat that's going to have a rosier color to it. Don't worry.
So you're ready to cook. Pull the bird out of the fridge an hour before roasting to temper. 325 degree oven. Cook breast side up in a roasting pan, dutch oven, cast iron, saute pan, whatever you got. Pour a little olive oil on top of the bird. Any chopped veg you would generally roast with a chicken will only make this better. Add a little stock, wine, or water in the cooking vessel, about two cup's worth.
Cook uncovered for 45 minutes to an hour and 15 minutes, depending on size, basting every 15 minutes. If it still needs color, then turn your oven up to 500 and cook until you've got that color.
Remove from the oven, rest the bird about 20 minutes. Serve with the pan sauce. Take a picture and tag us, we'd love to see it. Eat with pleasure and in good health.
More recipes to be added to the site soon! Thank you for coming!