Main Content Starts Here, tab to start navigating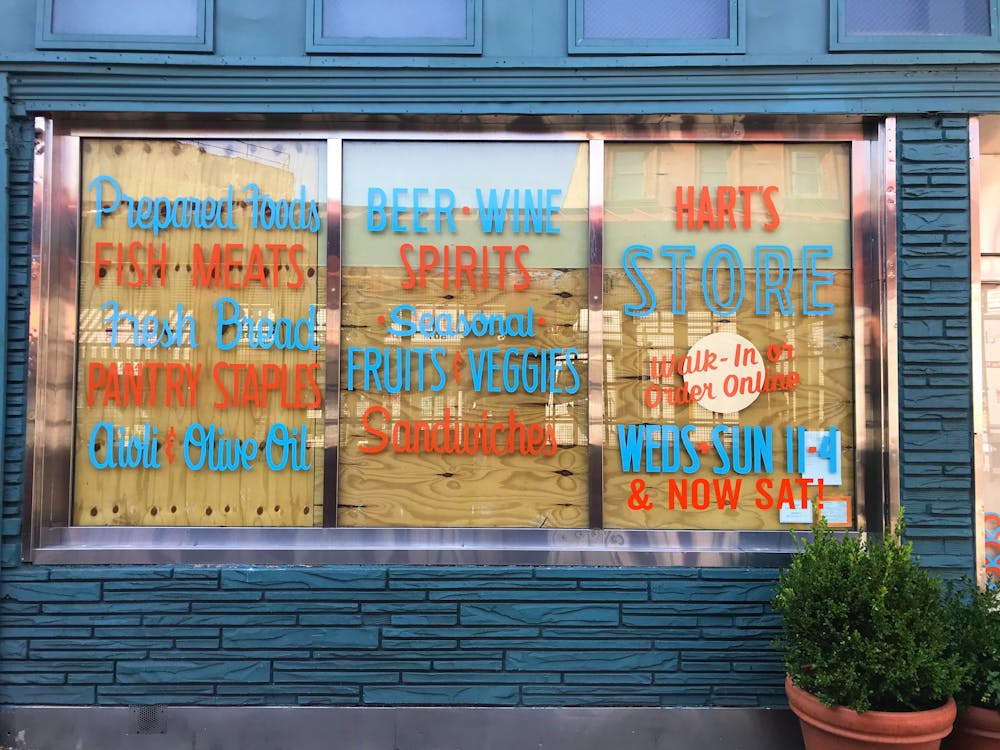 A little more information on how this works!
We're a neighborhood restaurant running a store during these times. We turn our signature style of cooking into prepared food, so you can eat like you're at Hart's-- at home. We also have bottles off our wine list at discounted prices and booze and craft beers.
You can pre-order to be sure to get what you want, and we recommend it. The online store is live from Monday 12pm - Tuesday 3pm for pick up Wednesday and then again from Thursday 12pm - Friday 3pm for pick up either Saturday or Sunday-- you decide whichever weekend day is best for you.
You can also just come by on Wednesdays, Saturdays and Sundays, when we're here at Hart's from 11-4. When you get here there will be fresh, seasonal produce from the farms we work with and the day's sandwich special.
We hope to see you soon. Thank you all!